Bell Work
Math- Students compared and sorted 3D objects.
Recess
Arts Ed- Students created 3D house out of 3D shapes
Lunch
Carpet Time
Read to Self- Just under 20 minutes.
Field trip to the Seniors Centre- The kids and the seniors loved it. Our students read to the seniors after the choir performed a few of their numbers.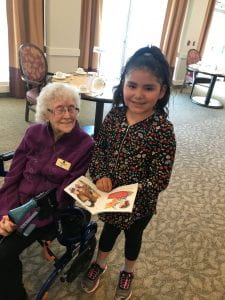 Clean Up
Home Time
Song of the week:

Words of the week:
Rectangular
Cone
Pyramid
Cube
Prism
Sphere
Cylinder
Stack
Slide
Roll
Surface
Edges