In my class we use many different apps.  If your child has an iPod, iPad, or iPhone, these apps will be beneficial for them to have.  Some of these apps are educational games, and some are tools I use to teach, assess or share their learning.  I have put them into categories so they are easier to find on our classroom Ipads/Ipods.  Feel free to use the same layout on your child's iDevice so they can find the apps easily. If you are a teacher looking for apps, you will find the apps that are not grade specific near the bottom of the page under "Drawing/Telling," "Class Tools," and "Mrs. Maley"
Not sure where technology fits in a primary classroom? Read THIS article
If you are on a computer, clicking on the picture will open up a new tab and take you to the iTunes store so you can download it.  If you are using an iDevice, when you tap the picture it will automatically take you to the App Store where you can purchase the app.   Some of the apps cost money and many of them are free.  Some of the apps are for iPods, iPhones, and the iPad, and some of them are only for the iPad.
When you are redirected to the Itunes/App store, there will be a description of what the app does if you are curious.  If you know of an app that would be good for us to use in the classroom, please let me know.  I am always looking for new and better learning tools for the classroom.  If you have any problems with these downloads, or a link is broken, please email me at danielle.maley@rbe.sk.ca
MATH
Under the Patterning Category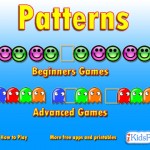 Under the Number Sense Category



Addition and Subtraction Category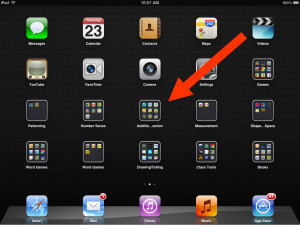 Geometry Category
Measurement Category
LANGUAGE ARTS
Word Games Category

Drawing and Telling Apps
Class Tools
Books
There are so many free children's books in iBooks, just search children and then let your child download the ones they find interesting!
Games
Music/Photography/ Video apps