Circle Time
Math- Patterning stations
Health- Ms. Preece
Recess
French- Ms. Murdoch
Arts Ed- Practiced We Can Make a Difference Song.
Here is our song of the week.

Here are the words of the week:
family baby
penguin joey
chick bear
laid cub
egg pouch
kangaroo love
Lunch
Carpet Time
Buddies- Students did centres with their buddies again today. They had a great time.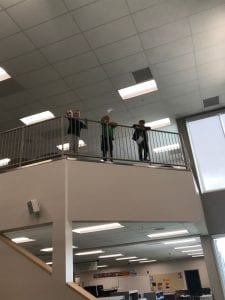 Recess
Quiet Time/Twitter- We read the book Alphabeasts and tweeted today. Today we looked at a tweet from an older student and talked about how important it is to use capital letters, punctuation, and spell words properly.
Phys Ed- Mr. Olynyk
Clean Up
Home Time
*Reminder that we have the school open house this Thursday evening. It goes from 4:30-7:30 PM. See you there!