Math Carpet Time- Makari was our helper today
Notes
Math Centres- They learned two new centres today, and they actually had 10 minutes to try out their math centres in their mini cohort within the class. Now that they know these centres, they will be able to play them while I can pull kids for small group instruction.
Snack
Ms. Hendry
Recess
Lunch
ELA Carpet Time
Science- Today we finished our living/non-living Seesaw assignments. You should be able to check them out on Seesaw soon!
Phys Ed- We practiced jumping from 2 feet to 1 foot and vice versa! I wasn't able to get a picture of everyone, but got a few!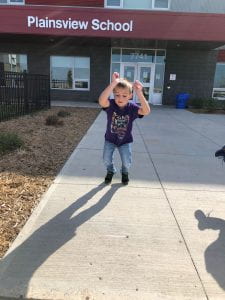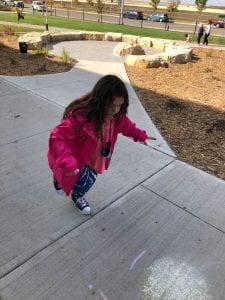 Health- We have been talking about emotions and relationships. Today we had a talking circle where the kids shared stories of a time that someone was a good friend to them! It was so nice to hear stories about kids being kind. Some of the stories were even about kids from our class!
*Picture day is tomorrow! Students can dress up if they would like, but they don't have to. I will try my best to straighten collars and fix hair if it gets a little mangled throughout the morning!
*Please make sure you have sent a water bottle for your child. Maybe even buy some cheap extra ones at home just in case. Some kids have already lost their water bottles, which I truly don't know how that happens! The water bottles are only in their bags on the way to school and then on their desks. That being said, there are sometimes little single use dixie cups beside the water bottle fill station, but as soon as they are used, there is no other way for your child to get water during the day. 🙁 Just a heads up!