Math Carpet Time- Oliver was our helper today
Notes
Math Centres- We learned a new "dot stick flash" game. I also pulled children to work on their number formation/printing. The students have a choice of difference centres every day during math centres. I have three categories for the month of September: patterning, number sense, and subitizing. Each of my smaller cohorts stays in one of those categories for 20 minutes, and then rotates. Within each of those categories, there is an app, a paper activity, or three games they can choose from.  The students have about 2-3 pages of paper work every week, but I never force them to choose that centre if they don't want to.  However, on the last day of the week, if they haven't chosen the paper work centre yet, they have to do it during our last centres rotation. So… today was that day! So if some of your children have a bit of math homework, it's because they didn't quite finish it in class this week, and they have to finish it at home. As a rule, I DO NOT like sending homework home, or think it's overly valuable. However, considering our math centres are all hands on, the kids DO need to practice some paper work to work on their printing/writing of numbers etc. So, that said, it is up to your child. If they are not going to choose the paper work centre at all during the week, which is 4 hours of math centres, that is fine. It just means they will be expected to do it on the last centres day, and they might have homework if they don't finish it then. Hope that makes sense!
Snack
Science- We played a fun animal parent/baby game on the interactive whiteboard today. Your child can play it at home on a computer if they would like! Here is the link. The students had a card in their hand, and they had to find out who their parent or their baby was.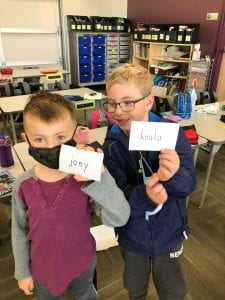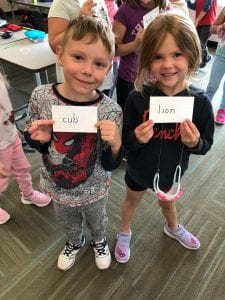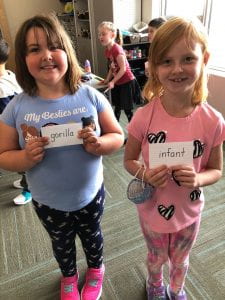 Recess
Lunch
Carpet Time
Daily 5- Work on Writing- We worked on the "favourite foods" page of our All About Us book. They had to write their favourite food, and draw a picture.
Listen to Reading
Ms. Hendry
Home Time
*Don't forget there is no school for students tomorrow! Have a great weekend!